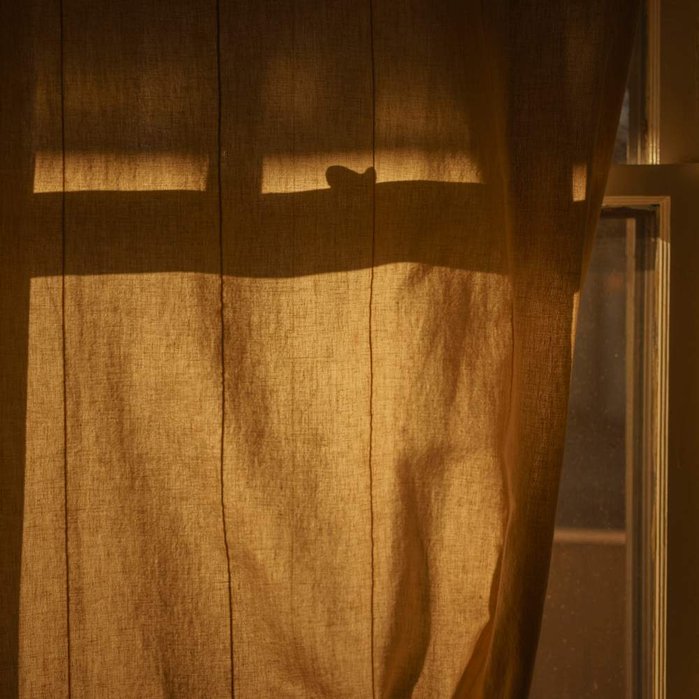 "Where are you left if you miss the message the blue nights bring?"

- Joan Didion, Blue Nights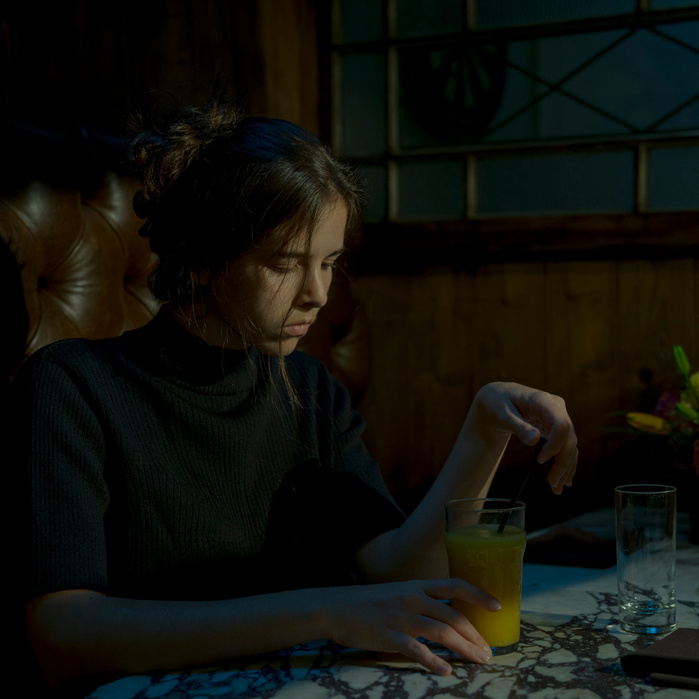 A CERTAIN FEELING OF WEIGHTLESSNESS
Une série photo-poétique où les vers sont des vignettes carrées.
Ce projet a ses racines dans les écrits de Joan Didion, Blue Nights, et Play It As It Lays, dans lesquels elle aborde le deuil, la dépression, et un certain sentiment de suspension, un manque de but. Ses personnages déambulent, en quête d'une réponse, d'un miracle. Dans Play It As It Lays, Maria passe des semaines à dormir dehors auprès de sa piscine, enroulée dans des serviette de bain.
"By then she was sleeping not in the house but out by the pool, on a faded rattan chaise left by a former tenant. There was a jack for a telephone there, and she used beach towels for blankets. The beach towels had a special point. Because she had an uneasy sense that sleeping outside on a rattan chaise could be construed as the first step toward something unnameable (she did not know what it was she feared, but it had to do with empty sardine cans in the sink, vermouth bottles in the wastebaskets, slovenliness past the point of return) she told herself that she was sleeping outside just until it was too cold to sleep beneath beach towels, just until the heat broke, just until the fires stopped burning in the mountains, sleeping outside only because the bedrooms in the house were hot, airless, only because the palms scraped against the screens and there was no one to wake her in the mornings. The beach towels signified how temporary the arrangement was. Outside she did not have to be afraid that she would not wake up, outside she could sleep. Sleep was essential if she was to be on the freeway by ten o'clock."
Il y a une jouxte continue dans l'esprit de Maria entre le temporaire et le permanent. Il y a des choses que l'on s'autorise dans des moments suspendus, qu'on ne se permet pas dans notre quotidien. Ce sont ces instants qui m'intéressent. Ces instants qui peuvent mentir ou révéler. S'arrêter sur l'eau du bain qui coule, le soleil du soir sur un bouquet de fleurs fanées. Autant de moments d'une poésie dévastatrice. Des vignettes, en plan toujours serré, qui viennent s'assembler pour peindre un tableau délicatement cruel. Chercher, à travers des objets et gestes anodins, à exprimer cette tristesse douce, dans laquelle on pourrait se lover. Des visages ponctuent la série pour devenir familiers, presque des personnages auxquels on pourrait s'attacher. Les images sont mises en scènes et éclairées précisément et ont été réalisées à Syracuse, NY.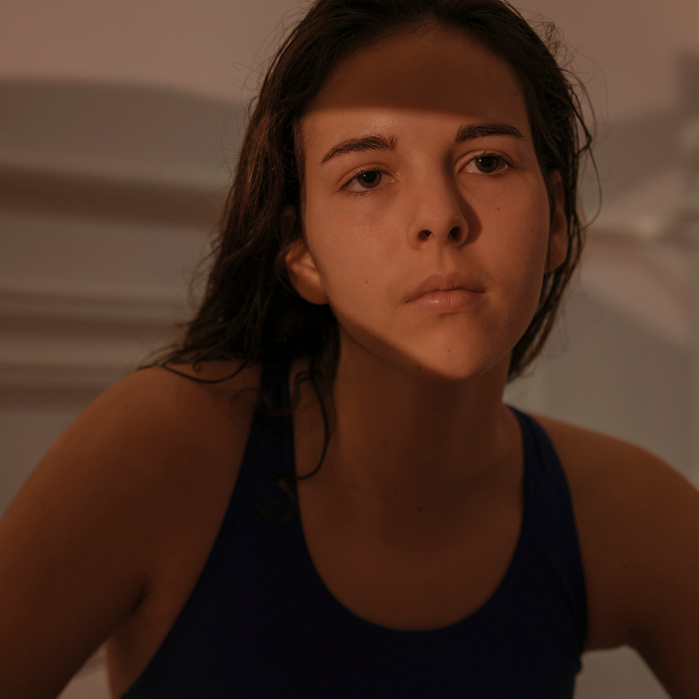 A certain feeling of weightlessness
In this series of photographs, staged and lit, I chased this feeling of weightlessness. I started this series after coming to the realization that everything we see, read, and "consume", informs our work, from the walks we go on to the novels we read. Here, I attempt to corral of my subconscious influences and produce photographs in a way that is self-aware and directly derivative of certain writings. They are heavily inspired by the works of Joan Didion, the short stories of J.D. Salinger, and the poetry of William Carlos Williams. There are the blues of dismay and the golden hues of hope, that influence and change each other.